Groups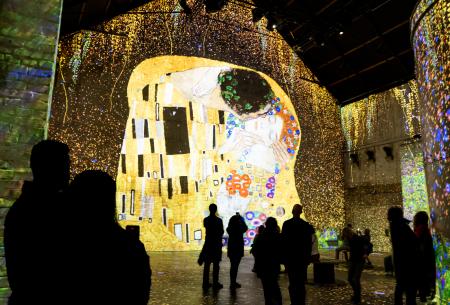 Groups visit
Visiting with a group is a great way to explore Hall des Lumières. Whether you are a tour operator, university group, community club, or just a bunch of friends, everyone enjoys a great discount with advanced purchase of 10 or more tickets.
Duration: 1 Hour
Group rate $37.50
Ticket pricing is inclusive, and is subject to NY state tax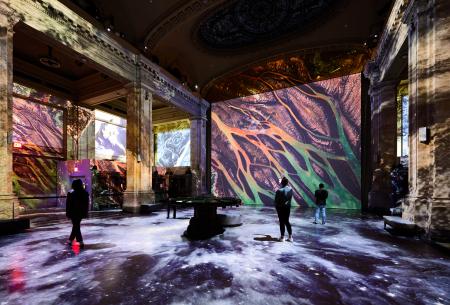 VIP tour
Price on demand
Discover Hall des Lumières from a different perspective!
Enjoy our current immersive exhibitions all to yourself, ending your exclusive private visit with an optional drink and snack and a gift bag. Alternatively, you can treat yourself to a personalized VIP visit.
Contact us for reservations, rates, and availability.
Information
- Group rates are only available for a minimum of 10 people.
- The exhibition is self-guided, there are no guided tours on site.
- Please be mindful of your volume and no flash is allowed in the exhibition.
- Large groups will need to be broken down into smaller groups to enter the exhibit (we suggest 20 visitors per sub-group).
- All visitors in the group must be assembled before proceeding to the ticket office. Access to the exhibition will be granted once the whole group is present and ready to enter.
- Tickets may not be refunded, resold, exchanged, or transferred for group bookings.
- For groups with less than 50 people, booking can be made online at www.halldeslumieres.com or by email at vera.huang@halldeslumieres.com. For a group of over 50 people, reservation is mandatory via email at vera.huang@halldeslumieres.com